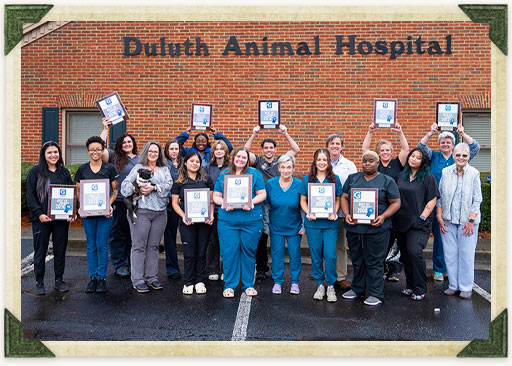 Contact Our Veterinary Hospital in Duluth
Please fill out this form with your inquiry and we will get back to you within 24 hours. If your question is urgent, please instead give us a call at 770-476-3317.
If you are a current client, you can make an appointment or request a medication refill HERE.