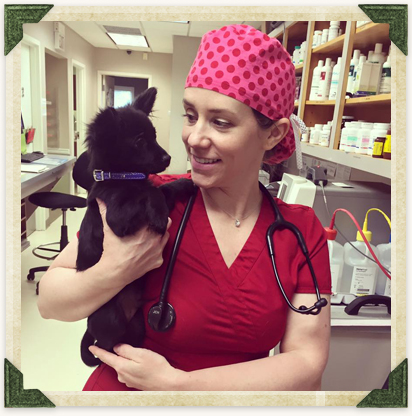 Internal Medicine
While focus at our hospital is disease prevention and wellness care, you can also rely on the skilled and compassionate medical team when your pet is sick. To that end, an important part of the hospital's practice is the diagnosis and non-surgical treatment of diseases that can affect your pet's internal organs and body systems. Led by experienced veterinarians and supported by advanced diagnostic technology, Duluth Animal Hospital is capable of treating complex internal medicine cases such as kidney, heart, respiratory, immune-mediated and endocrine diseases.
Behavioral Counseling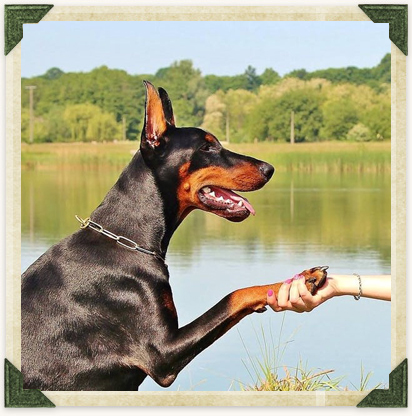 Even with the right training and lots of love and attention, your dog or cat can develop bad habits or unwanted behaviors. Please don't make the mistake of believing you or your family must live with these problems, or worse - consider giving up your pet.
Duluth Animal Hospital offers veterinary counseling to work with pet owners to control undesirable behavioral issues including inappropriate urination or defecation, urine marking, nipping and biting, inappropriate chewing and barking, digging, separation anxiety, aggression, fear of thunderstorms or loud noises, and the introduction of a new pet into the household.
Causes of behavioral problems can be:
Environmental – such as a schedule change or the introduction of a new baby or pet
Learned – as a result of unintentional positive reinforcement
Genetic - passed down through breeding
Medical – a painful disease or condition
Degenerative Changes – associated with aging
Our assessment begins with your pet's clinical history and a thorough medical examination. We also work to rule out any underlying medical causes for pet's unwanted behaviors. We can discuss appropriate management programs including training and drug therapy.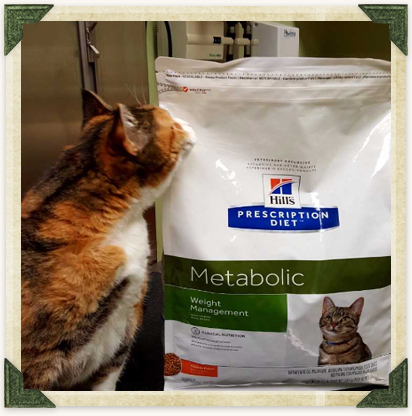 Nutritional Counseling
Proper nutrition and a balanced diet, along with fresh, clean water, can make a huge difference in the overall health and lifespan of your pet. As your pet's caregiver, nutrition is the most significant health variable you can control. Duluth Animal Hospital has veterinary nutritional advocates on staff to help provide guidance to all pet owners on proper nutrition during all life stages. Nutritional needs vary by life stage, activity level, and health condition - just like you wouldn't feed steak to an infant, a puppy should not be given food designed for elderly dog. We also use prescription veterinary diets to aid in the treatment of allergies, weight management, joint care, and the treatment of chronic diseases such as thyroid, urinary, or kidney disease.
We are also here to help pet owners understand food labels in order to provide the right kind of nutrition for their animals. Labels do provide ingredient lists, but they do not provide nutritional content or the quality of the ingredients used. While some brands may seem attractive (or come with a premium price tag), we caution against getting swept away by marketing ploys and campaigns.
A major factor to consider is whether foods have been independently tested to ensure safety and whether they live up to their claims. We have seen dozens of pet food recalls in the past few years, many by popular foods that do not test independently. We also carry foods that follow AAFCO Standards (the Association of American Feed Control Officials) that work closely with the FDA to ensure pet food adheres to quality control standards and regulations. We carry Hills Science and Veterinary Diets alongside Royal Canin and Purina Veterinary Diets. We can also provide scheduled home delivery of your pet's food and supplements through our online store.
Oncology
Cancer is a difficult and devastating disease that can show up in any part of the body. We focus on early detection through preventative bloodwork and comprehensive physical exams, as well as a complete history to detect minor changes in appetite, weight, and activity level that can point toward signs of cancer. These wellness exams are a very important component to a pet's continued health, and we look for body changes such as atrophy, weakness, swelling, masses and lumps, changes in hair thickness and color and more. We use diagnostics such as digital x-ray, ultrasound, laparoscopic organ biopsy, and even needle biopsy to locate and diagnose cancer, and we offer treatment options including chemotherapy and surgery. Our doctors follow the most modern and effective treatment protocols, and we work with pet owners to develop a treatment regimen that best suits their pet's individual needs.
Alternative Therapies
Acupuncture, the stimulation of specific points on the body using needles, has long been one of the most common types of holistic medicine for pets and humans alike. Used for millennia, the treatment is thought to alter various biochemical and physiological conditions and help the body heal itself.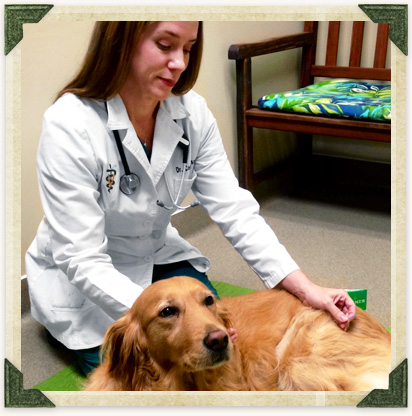 Acupuncture points contain nerve bundles, clusters of blood vessels and a concentration of mast cells that release histamine and other chemicals when stimulated, including endorphins and enkephalins, the body's natural pain killers. We also offer electroacupuncture, a form of acupuncture that uses a low-voltage electric current to stimulate the needles. These can increase the treatment's benefits in specific cases. Duluth Animal Hospital has a certified acupuncturist on staff.
Acupuncture is used to manage a variety of ailments, including:
pain and stiffness due to arthritis, disc problems, hip dysplasia or joint injuries and muscle pain or spasms and ligament damage such as partial or complete rupture of the cranial cruciate ligament


general care of elderly pets, to keep them feeling as well and as energetic as possible
Treatments usually last around 30 minutes, depending on the condition treated. We recommend beginning with three to five treatments, which are typically once or twice a week. Once the patient begins to improve, treatments can be spaced farther apart or discontinued.